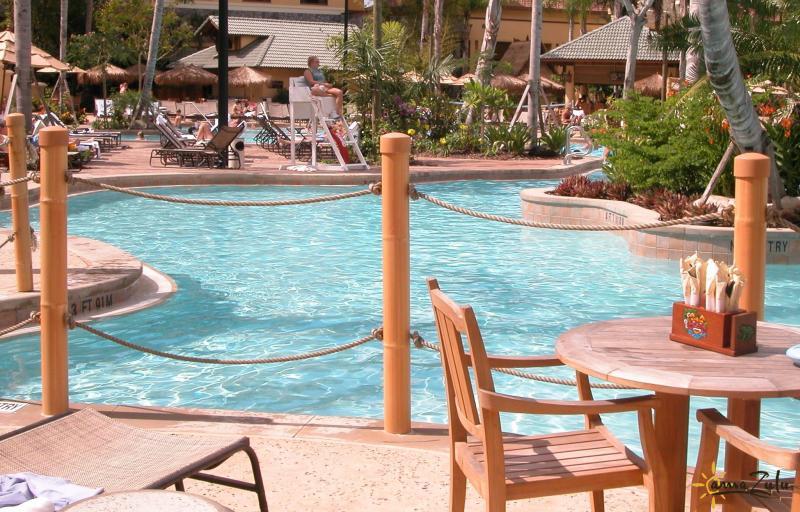 Turn Your Pool Deck Into 5-Star Quality
Make Your Pool Deck a 5-Star Attraction
It's February — before you know it, the sun will be shining again and friends and family will be coming over to catch some rays by your pool. Give them that 5-star resort atmosphere with some new additions to your backyard! Whether you decide to implement a full-on makeover or simply add some themed decorations, a backyard on any budget can look like a tropical paradise that will delight any guest.
There are tons of ideas and materials you can use. Looking for a tropical theme? Try adding some bamboo, thatch, eucalyptus wood, or themed decorations like nets, ropes, and palm trees.
Add a Personal Touch

Before jumping into a backyard redesign, look around your own house for inspiration. It can be tricky to determine exactly how you want to make changes to your pool area — especially ones that will last through time! Do you prefer a formal setting or an informal one? Do you like ornate, complex designs or clean, simple lines?
Take a cue from the design aesthetic within your house; it's a good indication of what you will enjoy outside. Many people have favorite hues or color combinations. Again, this can be picked up from your lifestyle, your home's décor or even your own personal fashion statements. Colorful plant choices are plentiful and, of course, easily changeable with the seasons.
Low Maintenance Materials
Now that you've taken a good survey of your home and design aesthetic, think about the kinds of materials that you will need to work with that will last in the changing Florida climate. We can experience anything from 105-degree heat to weeks with non-stop rain; you need decor that can withstand anything and everything!
At amaZulu, we have both natural and artificial materials. Our faux bamboo is great for any outdoor application! Its thin walls and hollow center make a perfect hideaway for construction wires, pipes or cords, all the while maintaining your tropical theme. It's also coated with a marine grade finish that keeps it from cracking or splitting in extreme weather conditions.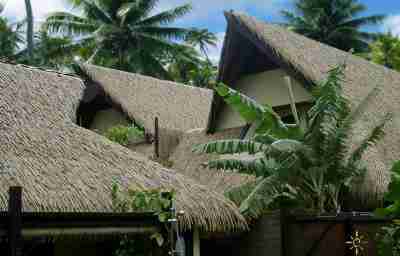 Another great alternative to natural materials is synthetic thatch. Our artificial thatch is designed with a UV stabilizer and fire retardant — it's pretty much indestructible! This is great for Florida's notorious hurricane seasons; artificial thatch can stand up to harsh winds. Synthetic thatch is also great when it comes to cost and upkeep. Natural thatch is more prone to fading and damage; our artificial thatch is built to resist fading, rotting, decay, humidity, UV damage, fire, and wind uplift.
Design on Any Dime
Of course, before you enter into a pool redesign, it's important to keep in mind how much you want to spend. With a simple, low-cost redesign, you may want to look into the artificial alternatives listed above. These materials are definitely cost effective and long lasting over time. They are built to stand up to dirt, rainfall, high wind, and sunlight so that you don't have to worry about constantly replacing them and spending more and more money through the years. If you are less worried about upkeep, natural materials may be the best way to go for that 100% genuine tiki paradise!

Regardless of your vision, we at amaZulu want to help you make it a reality. Our theming materials are resource responsible, sustainable, and ensured for longevity and durability. No project is too big or too small.
Want to construct a new bamboo fence around your pool deck that adds privacy and beauty? We've got the tools to help you out! Or do you want to take your plain deck and turn it into a scene worthy of any theme park? We can help you there too!
Just give us a call at 877-243-5309. We would love to help you in your next theming project!
Save
Tags:
pool deck