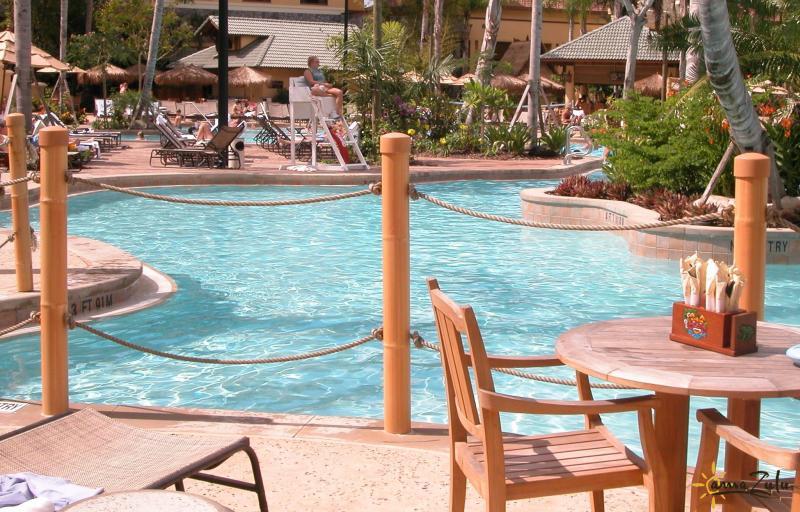 3 Ways to Boost Your Hotel Rating With Rustic Materials
How Rustic Materials Help Your Reviews
Imagine yourself on a much-needed tropical vacation. You're probably seeing the sun on your eyelids, sipping an ice-cold daiquiri, feeling the warm heat on your skin and listening to your favorite music. Now imagine your environment: palm trees, clear water, tiki bars and thatch umbrellas. Now that you have this wonderful vision in your mind, take a step out and look at your hotel's pool area. Does it look anything remotely like this? If not, you can change it! By ditching the boring tile roofs, plain white paint, and overall, let's face it, boring atmosphere you can delight your guests and give them the vacation they paid for.
By adding some tropical elements such as bamboo, thatch umbrellas, and palm trees, you can turn that 3.0 star rating into dazzling reviews from extremely happy guests. Regardless of their travel reasons, their stay will be infinitely better with access to a great tropical pool environment. Happy guests and great reviews equal successful hotels — tell THAT to your boss! With rustic materials, you can add small touches that make a BIG impact or completely overhaul your deck area. Whichever you choose, you'll see the ROI immediately as your guests spend more and more time lounging in your sunny paradise!
Add Some Bamboo
White plastic fencing is a common material used in many hotel pool decks. You can stand out from the crowd by using unique materials such as bamboo; simply create your new fencing with faux or natural bamboo poles and some rustic rope or netting. In the photo to the right, the hotel used our faux bamboo poles and connected them simply using rope! It gets the job done while looking much more stylish than the plain, white fencing you might be using now. Another perk? Our faux bamboo is hollow, so it can also be used to cover up unsightly pipes and wires!
Lounge Under a Thatch Umbrella
Give your guests some shade! After being in the hot sun all afternoon, they need somewhere relaxing to chill out, sip a drink, and maybe get some work done. Thatch umbrellas get the job done and look great while doing it! Our thatch umbrellas come in both faux and natural; both are easy to install and provide a cooler shade while keeping out the elements. Worried about the upkeep? Don't be! Synthetic and natural thatch umbrellas can stand up to heavy winds — each panel is clipped into a re-bar that lifts as wind travels underneath. You can scatter thatch umbrellas throughout your pool deck or even install one over your hot tub or tiki bar. No room for umbrellas but still want that thatch look? Turn your tile roofs into thatch roofs! This simple addition goes a long way in creating that tropical look.
Create Private Bungalows
Sometimes your guests aren't traveling for vacation — they need to get some work done! Entice them to plug in their laptops outdoors by creating private bungalows where they can catch up on e-mails, chat with their coworkers, and write up proposals while still lounging outdoors! It's easy — just install some screens to siphon off small personal areas, include a chair or two and a great thatch umbrella and bingo! A tropical workspace.
Relaxed Guests = Successful Hotels
A unique, tropical pool area is a great way to delight your guests and subsequently crank up your ratings on TripAdvisor and other travel websites. This is usually the first place guests will go to see whether or not they want to stay at a hotel — make sure your guests can't get enough of yours! Interested? Our products are imported from vendors around the world, giving you excellent quality and resource responsible materials. We carry natural and synthetic theming materials that help you turn your hotel, theme park, zoo, or even home into a tropical paradise. Can we help you out? Give us a call today at 877-243-5309 or contact us today! We would love to chat with you.
Tags:
Rustic Materials