Bamboo & Thatch: Withstanding the Test of Time
Bamboo and Thatch: A Long-lasting Combo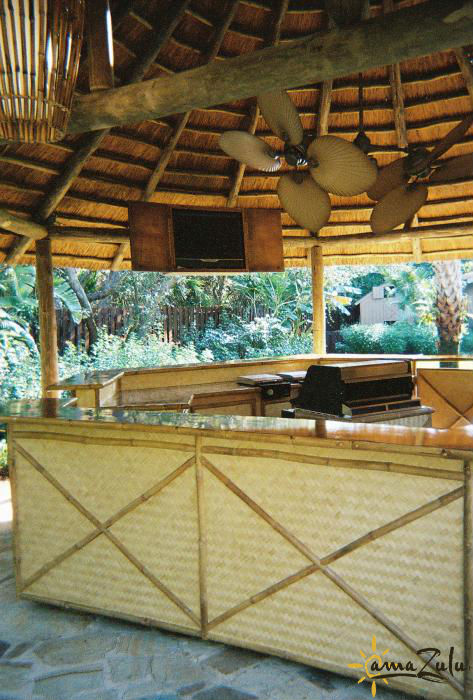 Here in the US, we love to use natural materials such as bamboo and thatch. We do so for both their beauty and their ability to add warmth to our environments. Whether you're adding a simple, yet elegant bamboo wainscoting to your living room, or furnishing your pool with an outdoor tiki bar, bamboo and thatch add a wonderfully rustic vibe to your space.
But there's more to bamboo and thatch than their aesthetic value; they are also extremely reliable and durable! In particular, bamboo and thatch have been the materials of choice for many indigenous communities throughout history. And they still are today. They've safely housed people through intense heat, blundering snowstorms, and even fierce monsoons.
For thousands of years, civilization has relied on these kinds of materials to construct dependable and long-lasting homes for their communities. Their beauty is just an added benefit.
Today, we want to introduce you to a community of people who have been building their homes using bamboo and thatch since the 17th century. They make up the Toda civilization of Southern India.
Meet the Toda
The Toda are a pastoral community that live on the Nilgiri plateau in Southern India. Researchers believe that they number around 700-900 people. The Toda's main industry is dairy. In particular the buffalo milk that plays a significant role in their religious beliefs.
The Nilgiri Plateau is protected by the Nilgiri Biosphere Reserve and is a large tourist attraction. It is popular because of its weather conditions and tranquility of its scenery.
The Remarkable Toda Munds
What's fascinating about this group of people is the way that they build, and have built their homes for centuries.
In the Nilgiri region, the climate ranges from hot, humid summers in March, April, and May, to heavy monsoons in June. The recorded annual rainfall is around 1,920 millimeters or 75 inches.
Because of the relatively high presence of rain and water, Toda homes, called Arsh, need to be able to withstand this wet environment. And they must do so without having to be repaired every time there is intense weather.
The primary materials they use to construct an Arsh are bamboo and thatch. The Toda add some stones and mud for additional support. Each settlement has anywhere from 3-7 of these dwellings, coming together to create a Mund.
Each Arsh is shaped like a half oval. They are roughly 10 feet high, 18 feet long, and 9 feet wide. These are their residential dwellings, but the same materials are used to create larger structures. These are primarily used for religious purposes and as storage facilities for dairy products.
To create an Arsh, the Toda collect pieces of both thick and thin bamboo, as well as various dried grasses. The thick bamboo culms are arched to form the oval shape and fastened tightly together with rattan.
The thinner pieces of bamboo are then tied tightly together and layered over the thick pieces for added protection.
The entire outside of the structure is then thatched. Some dwellings will also incorporate piled stones and mud for additional protection against the elements and scavenging animals.
What's remarkable about these structures is the thatched grass that makes up the outside only needs to be replaced every 15 years!
Why You Should Trust Natural Thatch Materials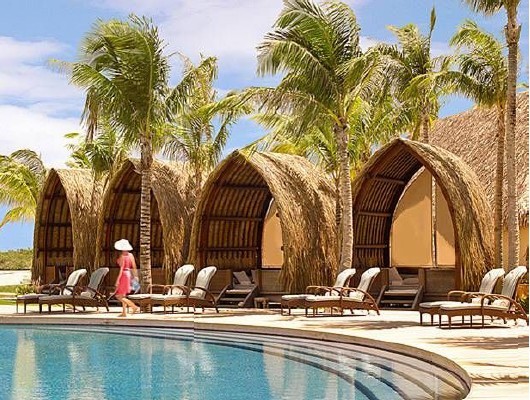 Not only are the Toda Arsh dwellings beautiful, but they have also held up to the climates of the Nilgiri region for four centuries. And they have done so with simple technology.
Countless other indigenous communities have depended on natural materials such as bamboo and thatch to keep their communities safe, secure, and as comfortable as possible.
When choosing to incorporate these materials into your home or business, you may originally be tempted by their aesthetic value. But rest assured that not only are they beautiful, they're durable as well. They've stood the test of time, and they're still going strong.
The Bamboo species, Tre-Gai Bamboo and Solid Bamboo Poles, are versatile and sturdy.
Since amaZulu's bamboo products are pressure treated they are also long-lasting.
If desired, fire retardant can be added at the time of pressure treating for extra safety.
It creates an authentic atmosphere for your installations.
Natural coloring also adds to that authenticity.
Benefits of Palm Thatch
Long life-cycle reduces the per year cost of your projects.
Recyclability helps the environment and can contribute to LEED points.
It can be treated with Fire Retardant to increase safety.
Sun-resistance keeps your facility looking new.
A product you can trust.
Are you ready to use bamboo and thatch?
Take some inspiration from Toda culture and incorporate bamboo or thatch into your home or business. We provide many different types of natural bamboo and thatch that are perfect for your architectural needs.
You may also check out our selection of artificial bamboo and thatch. For challenging climates, these tend to require very little maintenance but look virtually the same. Our synthetic thatch comes with a 20-year limited warranty to ensure that you are provided with the product that you need.
If you're interested in using these products, we would love to help you!
Contact us today for more information on our Bamboo or Thatch products or give us a call, toll-free at 877-243-5309.
Related content for Bamboo and Thatch products:
Construction Grade Bamboo
How It's Made: Synthetic Thatch Roofing
Bamboo Suppliers: Going Straight to the Source
FAQs About Thatched Roofing
Why does Bamboo benefit the environment?
amaZulu, Inc. has hand selected manufacturers who produce eco-friendly, high quality natural architectural materials. Our selection presents a dynamic list of options when considering the environment.
At amaZulu, Inc., we extend our legacy beyond business to the community when we partner with domestic and international organizations that create economic opportunities to reduce poverty. We help improve the lives of the people who grow and produce our products.
Information provided by Kala Choyimanikandiyil
Images via Mazlin Ghazali and Wikipedia
Save
Save
Save