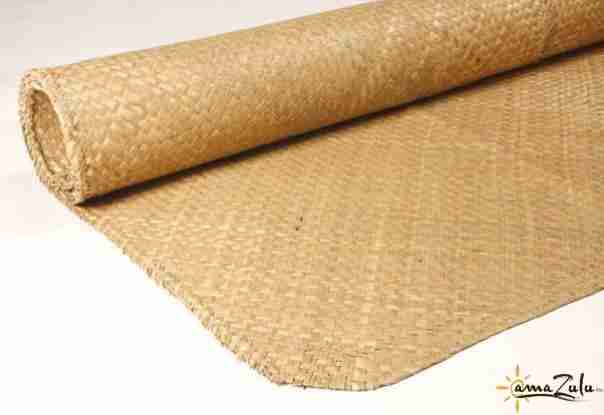 Product Spotlight: Natural Seagrass Mats
What are Natural Seagrass Mats
Looking for a quick and simple way to add some summer into your home or office? Natural seagrass mats are so easy to install and instantly adds a warm, rustic vibe to any room or outdoor area. What exactly is this material? It's all natural and sustainable, harvested from the Sedge family of grasses. It comes from paddy fields, which are flooded during the growing cycle. The fields are drained and the remaining grass is cut and bundled up by workers who then send it to artisans and suppliers. Seagrass matting has many "green" qualities:
It's naturally renewable
It's stain resistant
It's durable and strong
It's sustainably harvested
It has anti-static qualities
Natural seagrass mats are completely safe to use in your home or office. In fact, seagrass matting has been used as insulation in houses until well into the 20th century. It has both thermal and soundproofing qualities and is non-flammable because of its high silicon content.
We love having the opportunity to work with clients by incorporating seagrass matting into their decor. Many of our customers have used it in innovative ways including as a trim for a surfboard and a durable fabric for sandals. It's natural, so colors tend to vary, making every sheet unique. It is also easily cut into different shapes and sizes and easily applicable to most surfaces, including cabinets, floors, countertops, and support beams.
Using Natural Seagrass Mats:
Apply seagrass mats to your floors as a stain-resistant and eco-friendly carpeting
Apply to any personal item you can think of, such as surfboards, sandals, or craft projects
Apply to countertops with a layer of resin so you can set cups and plates down with ease
Apply to cabinets and walls as a decorative and unique wainscoting
Our seagrass mat is non-flammable, but it can come pre-fire-retarded or can be treated after installation so it meets Class A or B fire codes. You can do virtually anything with this bamboo matting, and it's extremely affordable.
How to install Natural Seagrass Mats:
Cut your sheet to its desired length. Sheets come in 4′, 6′ or 8′.
Glue to the surface with contact cement or a flexible wall adhesive
If you do not wish to use adhesives, you can also use a staple gun
If seagrass mats are being used as countertops, treat with a clear polyurethane or varnish for durability
If your area has seams, cover up with some bamboo trim and you're finished!
Looking to transform an area into more of a tropical paradise? Natural seagrass mats are stylish, easy to install, and affordable. Are you inspired? Give us a call at (877) 243-5309 to ask our sales representatives about how you can incorporate seagrass mat into your decor. Happy decorating!
Save
Save
Save
Save
Save
Save
Save
Save
Tags:
Seagrass Mat