When you hear the words "thatch," "natural materials," and "bamboo," among many of the other sustainable building materials, it's very tempting to refine your thoughts to the islands — palm trees, cool drinks, and crisp, blue water. While our natural thatch and bamboo products are often associated with these landscapes, true connoisseurs of tropical design know that sustainable construction materials such as bamboo, thatch, and eucalyptus are just as acceptable in a more modern, everyday environment.
Just peruse any residential or commercial design magazine or website and you'll see hundreds of examples of contemporary design mixed with natural and sustainable construction materials. It's a trend that's sure to stick around — it adds a truly unique look and feel that is unmatched. You'll have the added comfort of knowing that by using sustainable building materials, your home or business is making less of an impact on the environment. What could be better than that?
So if you aren't looking to build thatch huts but still love the ambiance that bamboo, thatch or eucalyptus poles can add to a room, read on. Check out some of the images below and let your creativity run wild. Got questions? Don't see a material you're dying to have? We'd be happy to discuss your visions with you — just give us a call at (877) 243-5309.
Examples of Using Sustainable Construction Materials in a Contemporary Design:
These wooden panels are actually made out of bamboo.
The walls of this closet are lined in ViroSurface Mat, Herringbone weave.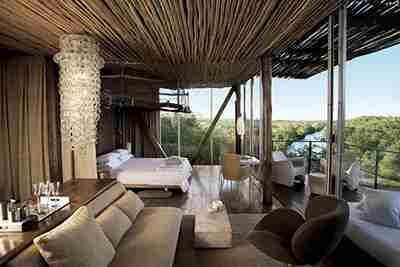 The ceiling of this resort is constructed from rustic eucalyptus poles.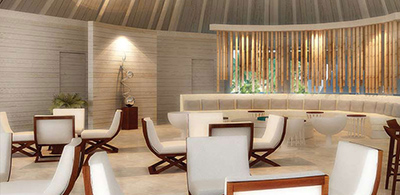 This modern room has incorporated bamboo poles as an interesting backdrop.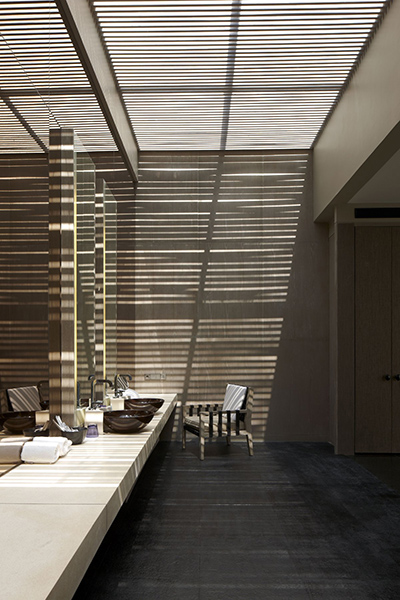 A eucalyptus wood ceiling creates an interesting light display.
The same eucalyptus wood ceiling from another angle.
Sometimes all it takes is a little inspiration to see what you really can do with natural materials. See something you like? Give us a call today at (877) 243-5309 or contact us for more information. And keep your eye out for more on mixing contemporary design with sustainable building materials!
Image Credits
Bamboo Panels at Library Resort in Koh Samui, Thailand
Eucalyptus Pole Ceiling at the Singita Lebombo Lodge in South Africa
Eucalyptus Wood Ceiling at the W Retreat in Bali