Sustainable Zoo Construction Materials – Bamboo, Thatch & Eucalyptus
Today's zoos do more than nurture, research and protect the animals in their care. They must also entertain and educate people. After all, every visit to a zoo is an opportunity to foster the public's love of animals, encourage respect for nature, and build support for vital conservation efforts. See how bamboo, thatch & eucalyptus fit into this mission as sustainable zoo construction materials. When zoos are looking for building materials, it's important they create a natural habitat while being kind to the environment.
Top Sustainable Zoo Construction Materials
What makes sustainably-sourced zoo building materials a great choice for zoos and animal parks? For starters, sourcing rapidly renewable products when remodeling or building new animal exhibits help to protect the habitat of animals in the wild. Using these sustainable building materials reduces deforestation and other destructive practices. Using them in a space open to the public raises awareness about environmentally friendly zoo sustainable construction materials.
Animals in captivity also benefit by using sustainable zoo exhibit construction materials. Every zoo exhibit has to provide safety, recreation and visual interest for both the animals and their visitors. The sustainable building materials used need to create a natural, healthy environment that won't endanger the health of the animals with toxic chemicals. They also have to be durable enough to keep the animals in and the public out. When properly sourced, bamboo, thatch, eucalyptus and other green building materials are up to the task.
At amaZulu Inc., we specialize in sourcing sustainable building materials for all zoo construction projects. We're always searching the globe to find amazing products.
Types of Materials for Zoo Construction
Do you want to add a zoo shelter for animals or conceal an area from the public's eye? Would you like to direct the flow of traffic without disrupting the tropical look of the exhibit? We can help you find the right materials for the job. With our natural zoo construction materials, the possibilities are endless:
Zoo Fencing
Bamboo. amaZulu's construction grade bamboo provides dense walls that limit splitting or cracking hence delivers great strength and durability. Our bamboo poles are pressure treated and arsenic-free. They're perfect for building zoo fencing or adding visual interest in areas where animals or people are likely to linger. If ugly chain link fencing are an eyesore, consider rolled bamboo fencing. Not only does it cover the chain-link fence, but it also provides a tropical feel while concealing off-limit areas.
Eucalyptus Fencing. One of our most popular eucalyptus fencing products. Tribal Eucalyptus Fencing is constructed with a unique African design. These fence panels combine vertical, horizontal and diagonal posts to create an eye-catching primal look that will stand the test of time. Tribal eucalyptus fence panels install quickly; mounting them on support posts is all that is necessary.
Thatch Roofing – Premier Zoo Construction Material
Thatch Roofing a natural and sustainable material for any zoo construction. Natural thatch should only be used for applications where animals might be able to reach it. See how the Lowry Park Zoo used African Thatch Reed to provide shade for their giraffe exhibit. When natural thatch materials won't work, consider using synthetic or artificial thatch. This is a low-maintenance option that will last for up to 15 years. If you want to include outdoor seating for your guests, consider synthetic thatch umbrellas. Either natural thatch or synthetic thatch offers plenty of shade and texture with exotic flair.
Building with Eucalyptus Wood
Available by the container, eucalyptus poles come in a range of sizes: 8', 10' 12' and 18'. Eucalyptus wood durability is unmatched. They're ideal for everything from support structures and fences to trellises and decorative trim. Straight and strong, eucalyptus hardwood can take the rough handling they're likely to encounter in a wild animal's natural environment without flinching. amaZulu has worked with the Environmental Protection Agency to create the first arsenic-free, non-erosive pressure treatment for eucalyptus wood. That makes our eucalyptus poles durable and nontoxic. See the Jacksonville Zoo and how they used rustic or tribal eucalyptus fencing panels create an attractive and authentic barrier for animal and guest safety.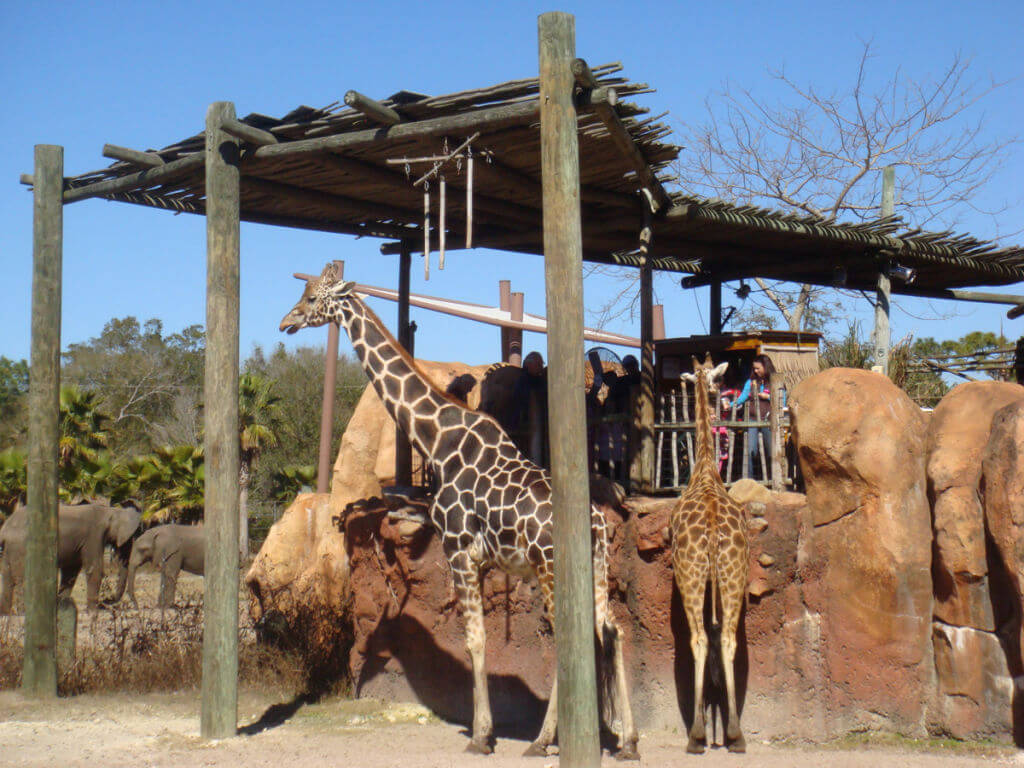 With our unique understanding of sustainable zoo construction materials, amaZulu Inc. can help you choose the right product for your next zoo construction project. If you're looking for something special, give us a call. We've worked with many zoos and parks to create custom solutions, and we can do the same for you. Contact us today at 877-243-5309 to explore the possibilities of these sustainable zoo construction materials.