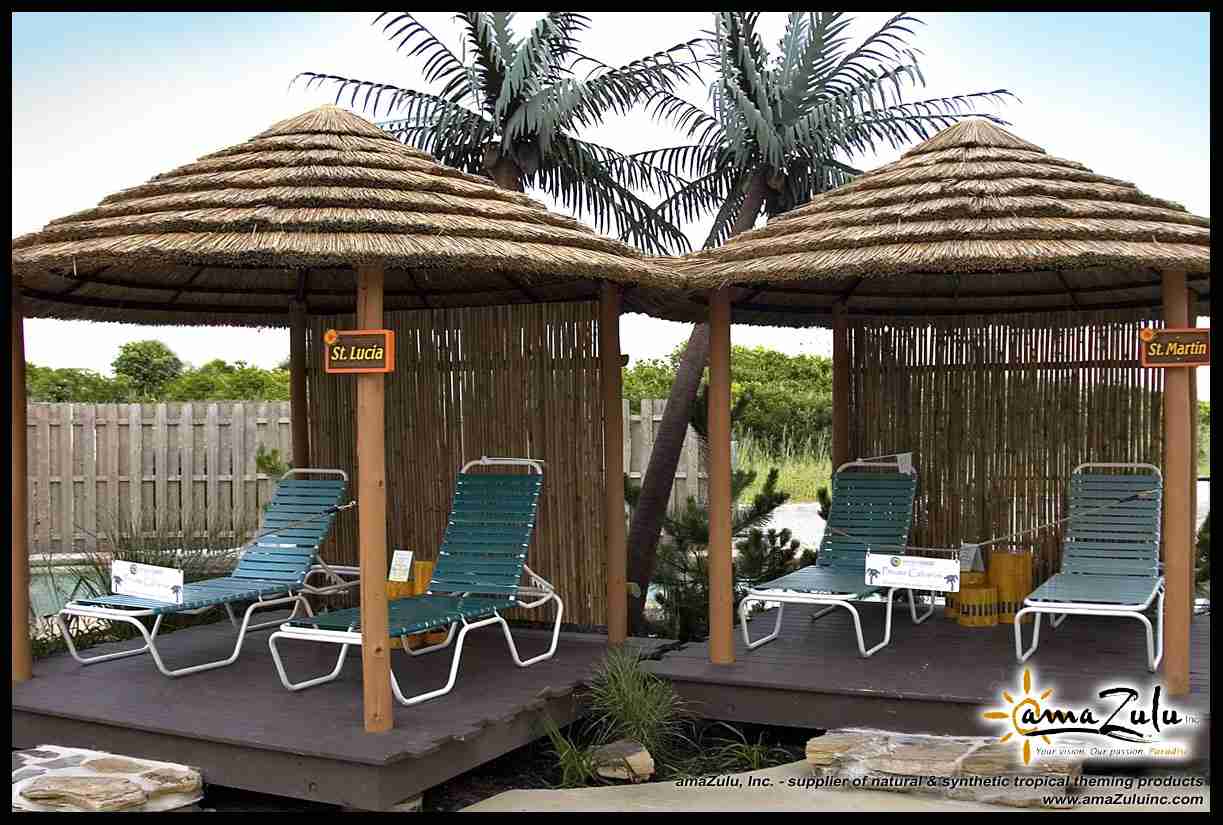 The Surprising Perks of Synthetic Thatch Umbrellas
Have you ever been to a tropical resort that didn't have thatch umbrellas near the pool or overtop outdoor tables? Probably not. That's because nothing supports a tropical theme like thatch. These tropical thatch umbrellas are available in natural and synthetic. However, this article will discuss the benefits of using synthetic thatch umbrellas.
Reasons to use synthetic thatch umbrellas
Synthetic Thatch Umbrella Covers are Cool
It's not just about the look: thatch umbrellas provide shade to guests who are seeking shelter from the hot sun. They aren't just for resorts–they are also a wonderful addition to your own poolside area, or above a table by your backyard tiki bar.
Synthetic thatch umbrellas are also great for keeping outdoor areas cool and pleasant while adding a natural, tropical feel to the location. Unlike canvas umbrellas, an artificial thatch umbrella cover is maintenance-free and resist mold, saving you money on upkeep in the long run.
Easy to Install
Thatch umbrellas can be installed once and will never have to come down due to high winds. This is because the clip system on the frame is designed to lift the panel in strong winds allowing the wind to pass through it opposed to a canvas umbrella that has wind uplift and would be blown away by high winds.
Eco-Friendly
Similar to a natural thatch umbrella cover, the design of our synthetic thatch umbrella covers allows hot air to escape between the leaves. Our artificial thatch umbrellas can actually keep an area significantly cooler than canvas umbrellas can. Not many people realize that thatch umbrella covers offer this advantage over the alternatives. Also, you may be surprised to learn that both the natural umbrellas and synthetic thatch umbrellas are completely recyclable and eco-friendly. Thus, making them a great choice for any green building project.
Additional Reading:
amaZulu, Inc. takes pride in the high-quality materials and efficient design of our synthetic thatch umbrella covers. Call 877-243-5309 today for more information.
Tags:
Artificial Thatch
,
Synthetic Thatch Umbrellas