Eucalyptus Timber: A Sustainable and Versatile Building Material
Why Eucalyptus is Sustainable, Versatile, and Beautiful
We love eucalyptus timber! It's a beautiful and sustainable alternative to other hardwoods. Even though eucalyptus is a versatile plant, it can be used in many commercial industries worldwide. This versatile building material has helped zoos, resorts and restaurants create unique and head-turning masterpieces. What are other eucalyptus timber uses?
Eucalyptus Timber 101
Eucalyptus is a Greek word "eukalyptos." It means "well-enclosed." This refers to the plant's flower bud that is enclosed inside of a capsule. It is native to Australia and has over 700 species. Some eucalyptus trees live up to 1,000 years! It's a fast-growing source of timber, achieving 6-12 feet of new growth each year.
It's also a popular food choice for Koalas! Everyone loves koalas!
Eucalyptus trees thrive in swamps. The trees are notoriously thirsty and detract mosquitoes that could be carrying the malaria virus. This is good news for your floors and cabinets as eucalyptus timber is very absorbent. It can soak up water-based and oil-based stains quickly and evenly!
Fun Facts For Eucalyptus Timber Uses
Native Australian aborigines use eucalyptus oil to treat infections. They even believe that it can prevent cancer! In ancient China, the oil was used as a remedy for tuberculosis and asthma.
Today, ship masts, railways sleepers, and ship keels use eucalyptus timber because of its durability and strength.
Guess what! Did you know that native Australians have been using hollowed-out eucalyptus wood to create the didgeridoo for over 1,500 years?
Have you seen the "rainbow eucalyptus?" You can see why just by looking at it! The plant sheds its bark many times per year, showing off the layers of bark underneath the surface. It starts out green, then fades to various shades of red, blue and even purple as time goes on. Unique and beautiful!
Why Architects and Designers Love Eucalyptus
Some plantations can produce up to 30 times more volume per year than your average carpentry wood bearing trees. Eucalyptus wood is versatile, sturdy and it reacts well to various stains.
These eucalyptus plants grow straight naturally, so it's the perfect wood for flooring, wall paneling, and trellises. Its color resembles mahogany, but causes much less splintering and chipping. If eucalyptus poles are smaller in diameter, they can be used for eucalyptus fencing.
Eucalyptus timber is used as support beams, fencing, trellis beams and many other types of design projects. The possibilities are endless. Because eucalyptus wood is more cost-effective than many other hardwoods, it's gaining in popularity with architects and designers.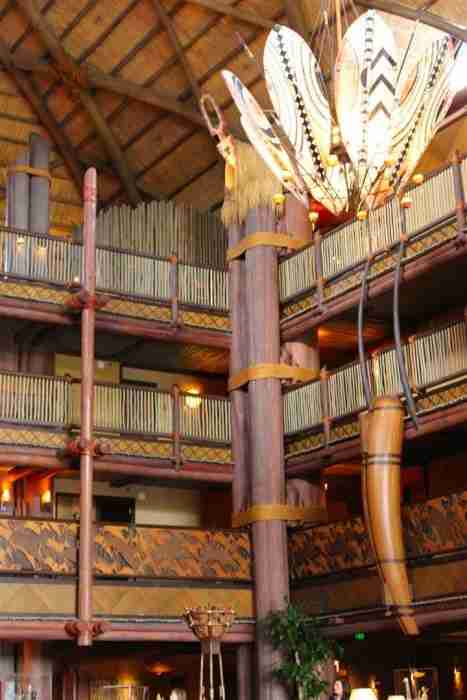 At amaZulu Inc., we worked with the Environmental Protection Agency (EPA) to produce the first non-arsenic, non-erosive pressure treatment for eucalyptus wood. Not only is this treatment safe for our environment, but it also extends the life and durability of eucalyptus timber. Our eucalyptus poles are strong, durable and tolerant of harsh climates.
More benefits of Eucalyptus Timber
Eucalyptus is classified as a hardwood providing structural supports for buildings.
It is available in a variety of sizes from 1"- 8" in circumference and 8' to 18' in length.
It can be pre-fire retarded and impregnated at the time of pressure treatment to make a safer product. The treatment will not wash off.
It is sustainable, versatile, beautiful, and perfect for your next project.
Are you ready for Eucalyptus?
If you're interested in using eucalyptus wood, we would love to help you! Contact us today at 877-243-5309 for more information on our eucalyptus products. You can also visit Pinterest and check out some of our work with eucalyptus poles. Get your imagination stirring!
Related content and products:
Feature Project: Eucalyptus Poles
Product Spotlight: Eucalyptus Wood
How Eucalyptus Sizes Up To Traditional Wood
A Growing Interest in Eucalyptus Wood
Building with Eucalyptus Wood
Save
Save
Save
Save
Save
Save
Tags:
Eucalyptus Poles
,
Eucalyptus Wood Trellis
,
Rustic Eucalyptus Fencing